DARSHEEL SAFARY
Now this is a first! Debutant Darsheel Safary gets nominated for the Filmfare Awards. Nothing peculiar in that. But this child actor has created history in Bollywood by getting a nomination in
"The Best Actor In A Leading Role"
. Most people expected Darsheel to get nominated in
"The Best Actor In A Supporting Role"
or in
"The Best Child Actor"
categories.
Nine year old Darsheel is the first child actor to ever get nominated in the best actor category. This little powerhouse of talent will compete with the biggies like Akshay Kumar, King Khan, Junior Bachchan and Shahid Kapur. "I have no reactions. He has stepped into the heart of the nation and that is the biggest award anybody would want," says Amol Gupte, creative head of Taare Zameen Par.
Here are this year's nominations...
Filmfare Best Film
Chak De! India
Guru
Jab We Met
Om Shanti Om
Taare Zameen Par
Filmfare Best Director
Aamir
Khan
(Taare Zameen Par)
Anurag Basu (Life… In A Metro)
Farah
Khan
(Om Shanti Om)
Imtiaz Ali (Jab We Met)
Mani Ratnam (Guru)
Shimit Amin (Chak De! India)
Filmfare Best actor in a leading role
Abhishek Bachchan (Guru)
Akshay Kumar (Namastey London)
Darsheel Safary (Taare Zameen Par)
Shahrukh
Khan
(Chak De India)
Shahrukh Khan (Om Shanti Om)
Shahid Kapoor (Jab We Met)
Filmfare Best Actress in a leading role
Aishwarya Rai Bachchan (Guru)
Deepika Padukone (Om Shanti Om)
Kareena
Kapoor
(Jab We Met)
Madhuri Dixit (Aaja Nachle)
Rani Mukerji (Laaga Chunari Mein Daag)
Vidya Balan (Bhool Bhulaiyaa)
Filmfare Best actor in a Supporting Role
Aamir Khan (Taare Zameen Par)
Anil
Kapoor
(Welcome)
Irrfan Khan (Life in a… Metro)
Mithun Chakraborty (Guru)
Shreyas Talpade (Om Shanti Om)
Filmfare Best Actress in a Supporting Role
Konkona Sen Sharma (Life in a… Metro)
Konkona Sen Sharma (Laaga Chunari Mein Daag)
Rani Mukerji (Saawariya)
Shilpa Shukla (Chak De! India)
Tisca Chopra (Taare Zameen Par)
Best Music
A R Rahman (Guru)
Monty Sharma (Saawariya)
Pritam (Jab We Met)
Pritam (Life in a… Metro)
Vishal-Shekhar (Om Shanti Om)
Best Lyrics
Gulzar (Tere Nina - Guru)
Javed Akhtar (Main Agar Kahoon - Om Shanti Om)
Prasoon Joshi (Maa - Taare Zameen Par)
Sameer (Jab Se Tere Naina - Saawariya)
Vishal Dadlani (Aankhon Mein Teri - Om Shanti Om)
Best Male Playback
Singer
A R Rahman (Tere Bina - Guru)
K K (Aankhon Mein Teri - Om Shanti Om)
Shaan (Jab Se Tere Naina - Saawariya)
Sonu Nigam (Main Agar Kahoon - Om Shanti Om)
Sukhawinder Singh - (Chak De - Chak De India)
Best Female Playback Singer
Alisha Chinai (It's Rocking - Kay Love Story Hai)
Shreya Ghosal (Barso Re - Guru)
Shreya Ghosal (Yeh Ishq Hai - Jab We Met)
Sunidhi Chauhan (Sajanaji Vari Vari - Honeymoon Travels Pvt Ltd.)
Sunidhi Chauhan (Aaja Nachle - Aaja Nachle)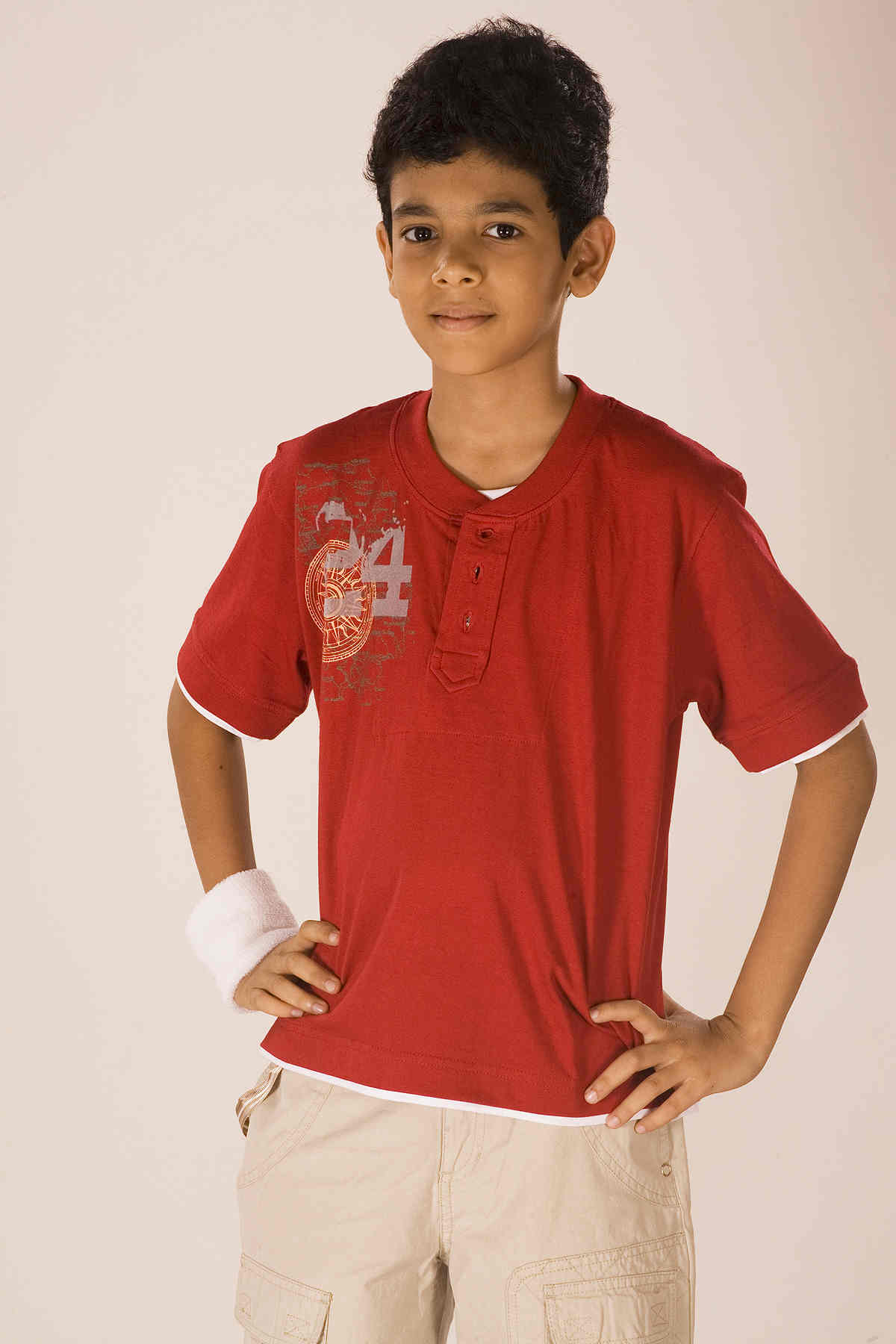 At least one child prodigy has been spared the trauma of underage overexposure.
Tanay Cheda who plays the protagonist Jamal's childhood avatar in

Slumdog Millionaire

has had his share of fame and recognition, at least for now. He wants to concentrate on his studies and focus on just that one film.
"And that's Karan Johar's

My Name Is Khan

. I play the childhood portions of Shah Rukh Khan's role. It's a small role and a very important film. And it will be shot during my holidays. Except My Name Is Khan my parents have decided to let me concentrate on my studies."
Tanay is shifting from his current school Campion in Colaba to the Dhirubhai Ambani

International School

in Bandra and is geared for a new life in a new school.
He completely dismisses stories of replacing Darsheel Safary in Anil Monga's film Padduram. "I don't know where that came from. I haven't said yes to any such film." Protests Tanay.
Tanay who played Darsheel Safari's best friend in Taare Zameen Par got the role of the younger Jamal in Slumdog Millionaire by chance.
"I couldn't go to the auditions. But eight months later they came to my school for auditions. Luckily by chance I got the role. They had to work a lot on my physical appearance to make me look compatible with Ayush who played the youngest Jamal . They straightened my curly hair, etc. Also they had to darken all of us three who played Jamal(Ayush, Tanay and Dev Patel) to look like we were constantly exposed to the sun. My makeup used to take 90 minutes every day."
And he will now be playing the role of the junior Shah Rukh Khan in Karan Johar's My Name Is Khan, a decision Karan took after watching Slumdog Millionaire(SM)," says the 12-year son of a business family whose life has transformed almost overnight.
"My family and friends are very proud of me. It feels really good. For my friends I'm still the same Tanay."
"I'm a movie freak . When I walked the red carpet I could recognize everyone who walked by," says
He has to sit his elocution exams at

Trinity College

at London. "But coping with the studies is no problem. All my teachers have been very co-operative. Half of Slumdog was shot during my vacations."
Surprisingly Tanay says acting is a hobby. "Right now I just want to enjoy my childhood. I'm passionate about football. And I love to write. I've lots of stories to tell. As far as movies are concerned my next release is Mastang Mama where Ruslaan Mumtaz and I play mama-bhanja. I know another Slumdog may not happen. But like my dialogue in film goes, it's all about destiny."
Tanay misses the Slumdog team. "But we keep meeting for pemieres and awards function. And we all keep in touch through the email. We were all one big family."


Lonkar & Tanay


Aman Siddiqui

Juhi Chawla & Aman Siddiqui At Fame Malad

By komal Seth & Gautam Seth


Juhi Chawla & Aman Siddiqui interact with the media at Fame Malad, Mumbai on 15th May 2008 Beautiful Juhi Chawla & Talented child actor Aman visit Inorbit Mall Malad Mumbai, 15 May, 2008: Inorbit Mall, Malad had special guests today. Beautiful Juhi Chawla & talented lead kid Aman visited Inorbit Mall Malad today for the promotion of their movie Bhoothnath. They also participated in Inorbit 'POWER KIDS' festival. Power kids is amazing 17-day festival of most innovative quiz contests, workshops, and mind bogglers for the little ones, their folks and families till May 18th, 2008.
Dhairya Sorecha is all of 10 but can leave even the best gasping for breath with his comic acts and constant talking.


Dhairya aspires to become an actor and often participates in his school plays. Dhairya can act, sing and mimic with equal ease.

Dhairya has earlier appeared in Kya Aap Paanchvi Paas Se Tez Hai with superstar Shah Rukh Khan. SRK fondly called him 'Harry Puttar' on the show because his specs resembled that of Harry Potter's. He was also a participant on Zee TV's dance reality show for children – Ek Se Badhkar Ek – Chota Packet Bada Dhamaka.After 9 shows has come under the government scanner for employing kids, Zee TV has gone ahead and cast 11 year old Dhairya Sorecha and 5 year old Afsha Musani to host their show Sare Ga Ma Pa Lil Champs.


The cute bespectacled Dhairya was last seen on Kya Aap Paanchvi Paas Se Tez Hain and Afsha is a class one student who's become a host by chance. Ajay Bhalwankar of Zee TV said, "We're not going against the regulations and government norms. We're ensuring the kids don't miss their school for show shoots."

Five-year-old Afsha Musani made her way into everyone's hearts at the Mumbai auditions of Hero Honda Sa Re Ga Ma Pa L'il Champs.
She became an instant hit with judge Alka Yagnik with her quick and witty replies and was loved by the audience.

DWIJ YADAV




Amey Pandya


Name
:
Master Amey Pandya
Date of Birth
:
03/09/1998
Height
:
4ft 3 inch
Weight
:
21 kg.
Standard
:
5 th
Complexion
:
Fair
Eyes
:
Cat Eyes
Hobbies
:
Acting, Singing, Dancing
Sports
:
Cricket, Football
Mobile
:
91 98200 34032
Email
:
ameypandya@yahoo.com
amey@robocomindia.com




MANU KAUSHIK



It is the star of the new movie twilight.